Grace Mission in Haiti was founded in 1981 when an 81 year old man named J.R. Barkman visited Haiti.  He wanted to see what a young man named Paul Romeus, a Haitian National, was doing to help children receive an education and the gospel.  He was impressed with the need and the opportunity.  He returned to the US and asked donors who had been involved with him in ministry over the years.
Over the years, church work was included in the ministry.  Today some 42 churches, that include 20 schools, are located in the churches.  Along the way, God opened the door for an orphanage and seniors home to be started on the Limbe headquarters.  We explain all the different ministries that are happening because of this beginning.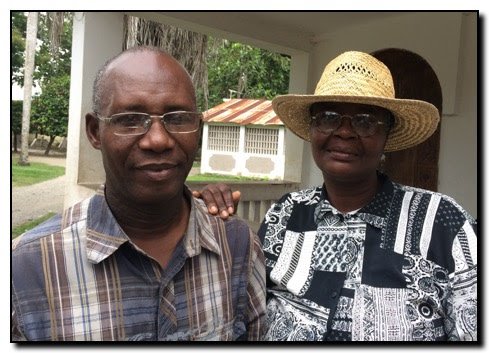 In 2017, Paul retired from the ministry, and his right hand man, Bernadin Belizaire, became the director.  There is a great need for men of integrity to be involved in ministries supported by North American missions organizations.  Bernadin has shown that integrity and is well respected by those in Haiti that he leads.  We believe the Lord has more for us to do in Haiti.  Pray for us that we would see many more opportunities for the gospel and disciplship in the future.