What happens in missions is amazing.  It is like the Book of Acts, great trials, great doors of opportunity, and God doing great things.  You never know what is happening at any time of day, so prayer is a constant need.  From the home office to the far reaches of Haiti and Mexico, prayer is needed.  Thank you to those who pray!  It is welcomed and needed.
Our missionaries face opposition from religions that have been entrenched for years.  When God begins to work, those religions begin to resist by calculated threats to those who may be interested and directly to the missionaries.
Police and government officials who are not fair or are seeking financial advantage
Discouragement when those they work with give up or are unfaithful
When finances are tight and there is so much to do, it is discouraging
The attitudes of people who have no commitment to the Lord or the ministry
Division that creeps in through disgruntled people — some who are expecting handouts
Pressure on their families when they are busy and the family needs are great
Every missionary around the world faces these kinds of problems. 
Your prayers count!  Please pray!!!
Have Grace Mission come to your church!
In August of 1999, Eugene Enns became the Director of Grace Mission.  The Enns' have been in Christian ministry for 49 years.  They spent 14 years in Canada while church planting before coming to Grace Mission.  Eugene and Marsha are available to present the ministry to churches or groups.  Their burden is to reach the lost people, and Grace Missions helps them to do that.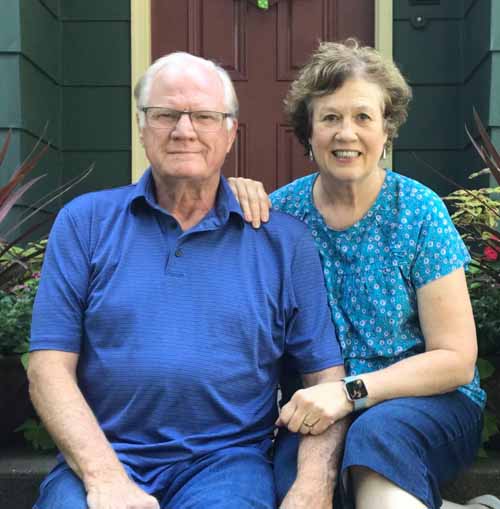 Get involved with a work team.  Most people have never visualized themselves leaving the friendly confines of North America.  This is exactly what you may need in order to catch a fresh vision of what God is doing.  Seeing missionaries in action and the lost being won, your trip could revolutionize your life and have an impact on your local church's outlook for reaching the world with the gospel.  Step out in faith and get involved!
If you would like more information about joining a team, please see our Short-Term Teams page.
It is our desire that God's money is spent in the most conscience and honest way possible.  We have a Board of Directors in Canada and the United States that looks over the books and business of Grace Mission.  A local accountant conducts an annual audit.  We are members of the ECFA in the US, which has been established to help maintain high standards of financial accountability.  Our foreign field directors turn in a monthly report of all transactions.  We inspect the progress of construction and use of funds on each visit to the field.  On these trips, we seek to photograph and report to you on the aspect of the work which you have supported.  In some cases, this is not always possible due to locations and time constraints.
Spending of funds is confined to board approved programs and purchases.  Each gift designated toward an approved program will be used as designated with the understanding that once a need has been met, designated gifts will be used where needed most.  Gifts are acknowledged with an official receipt for tax purposes.  No goods or services are received by the donor in exchange for gifts.