Children are looking for anyone to show them love!  This is evident as the VBS program has had large numbers annually in northern Haiti.  Starting with 100 in 2001, through the joint efforts of the 42 Grace Mission churches, we have seen as many as 4,500 children attend.
What drew them first was the love shown by the workers and the churches in providing them an opportunity for an event completely their own.  There were games, stories, songs, and one meal per day of rice and beans.  This love opened their hearts to hear about the love of Jesus who came to be their Savior.  Each summer, many children believe in Christ!  One year, 700+ children responded to the invitation to receive the Lord Jesus.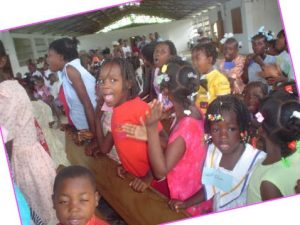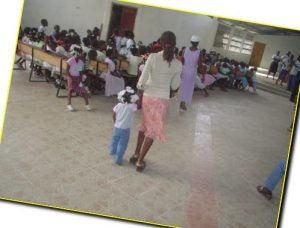 All of these ministries are led by the Haitian church, and they do a good job of promoting and brining the gospel to the kids.  The cost for this venture is $1.50 per child.  Thank you to those who give.
A report is forthcoming during September of each year.