Salvation and Discipleship Growing Strong
"Not by might, nor by power, but by My Spirit," saith the Lord of Hosts!  — Zech 4:6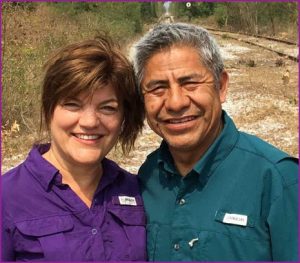 Yes, God has done great things in the lives of people in the Lluvius Church in the Oaxaca suburbs.  By faithful soul winning and discipleship, the church continues to grow.  New believers are born through the work of third generation Christians in a matter of 10 years.  This is exciting Biblical multiplication.
The Lluvias Church has concentrated a great deal on building family relationships.  Seminars, outings, and counseling are making a big difference, as evidenced by the solid families in the church.  The outreach includes VBS, medical/dental work, women's ministries, men's ministries, and any way they can share the gospel.
Through Ciro's dental ministry, they have ventured into difficult villages and lead some to Christ.  Small groups meet in La Luz and Magdalena.  A concerted effort was made to help with physical needs in the earthquake-ravaged area of Comitancillo in 2018.  Many came to Christ through this ministry, and a visit occurs for follow-up and discipleship every 6 weeks.